METALLICO EU-funded project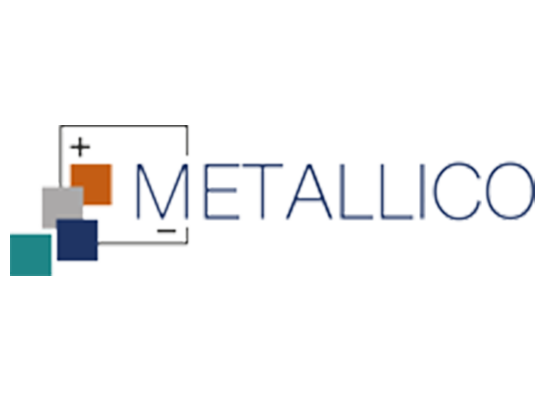 Start date: 1 January 2023 - End date: 31 December 2026

https://metallico-project.eu/
Demonstration of battery metals recovery from primary and secondary resources through a sustainable processing methodology
Coordinator:
IDENER (Spain)
Description
The METALLICO project presents a new opportunity for the EU since there are industrial underexploited and unexploited resources containing battery metals.
METALLICO is composed by an strategic consortium along the value chain, including mining and industrial sites with primary and secondary sources of critical and battery metals (Li, Co, Cu, Mn, Ni); experienced partners to pilot novel processes for producing battery-grade materials based on previous projects and activities; industrial and SME end-users in the battery, cement, paint, and ceramic sectors; and partners to increase the social participation (including the support of government bodies), sustainability and commercial chances that the solution represents.
Thus, METALLICO includes 4 cases studies in the EU to recover: battery-grade Li2CO3 from a primary spodumene-lepidolite deposit; Co concentrates and battery-grade CoSO4 from a mine secondary resource; and Cu, Co, Mn, and Ni concentrates from metallurgical slag from a Pb refining company and secondary mine tailings. In this context, upscaling of sustainable and innovative upstream and downstream processes will demonstrate the techno-economic recovery and production of these critical and important metals for the EU.
Objective
Recover valuable materials from primary and secondary resources
Demonstrate sustainable production and recovery of (critical) battery metals
Assess end-use of the recovered (critical) battery metals
Identify and characterize (critical) battery metals with innovative technologies
Enable social participation, stakeholder engagement and networking